Until 18th September 2022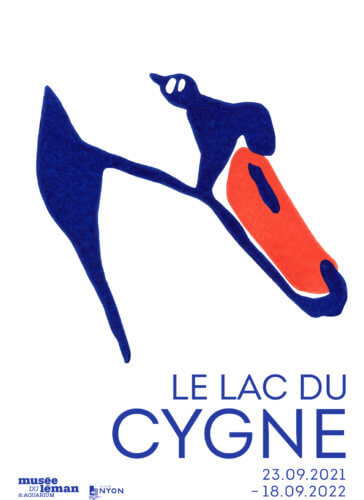 The lake without its swans ? Impossible.
Yet not so long ago, the swan was an exotic animal.
How did the beautiful white bird become the companion of Sundays by the water?
Why has this amazing animal adapted so well to the shores of Lake Geneva?
With its majestic silhouette, its smooth swimming on the water, its imperial appearance, the swan embodies purity, love and loyalty.
As a caring parent but also as a perfect companion, this bird is adorned with all the virtues and is loved by almost everyone.
But is the reality as perfect as its plumage?
Bring your swan! 
Because of the preparation for the exhibition, we are calling for loans. We have realized that in almost every house there is a swan. Take a good look around your home, in your drawers, cupboards, attics, there is surely a swan hidden.
Small or big, kitsch or classic, pretty or ugly, made of porcelain, crystal or even crochet, they are all welcome in our exhibition. They will find a place in our small "Souvenir Shop", which aims to show, in a quirky tone, the diversity of everyday objects in the shape of a swan, or decorated with swans.
How to proceed ?
Bring your swan to the Musée du Léman reception desk during museum opening hours. Fill in a loan form with your contact details and a description of your swan; it will be identified with a number and then taken in charge by the museum. You will be able to collect it after the exhibition has been dismantled in September 2022. 
If you have any questions, you can write to us here.
Thanks to all!