The spectacular microscopic life in Lake Geneva.
The waters of the lake plunge to 310 metres below our feet but 80% of the lake-life is living in the very first 100 metres. Most of the organisms are represented by plankton. 2 different types exist: plant plankton one the one hand, also known as "phytoplankton", and animal plankton on the other, also known as "zooplankton".
What are their roles in the functioning of Lake Geneva? How does this plankton react in front of those environmental changes and how does it affect the whole lake ecosystem? Bastiaan Ibelings, who is a researcher at the University of Geneva, tells us about the spectacular planktonic life in the largest lake in Western Europe.
By the professor Bastiaan Ibelings, Director of the F-A, Forel Department of Environmental and Water Sciences and Professor of Microbial Ecology.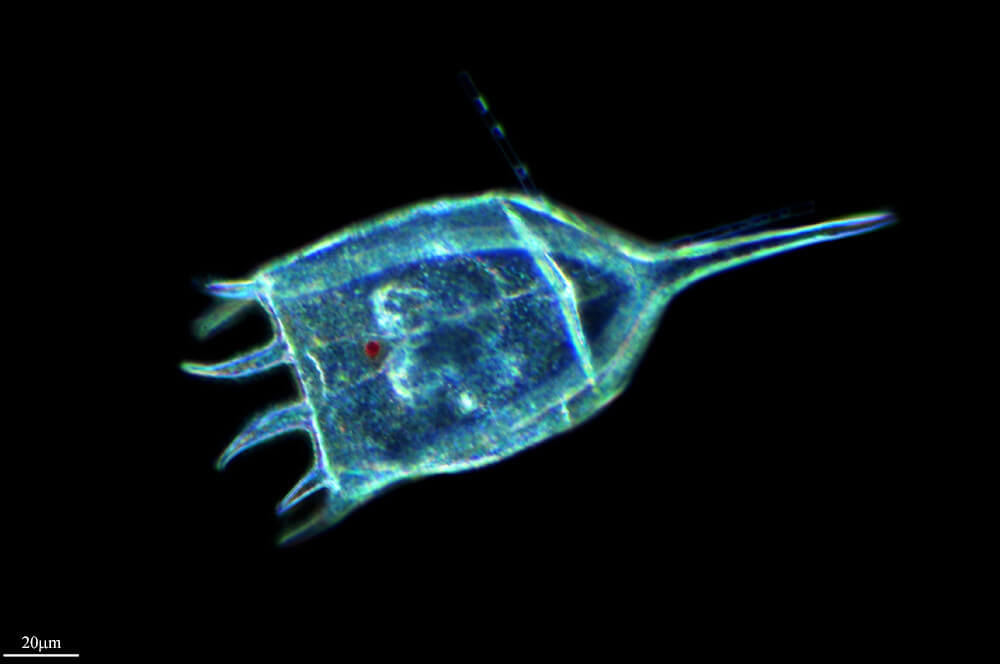 Photograph : Proyecto Agua
05/12/24 Les experts du Léman MobyFly, et si l'avenir de la mobilité durable était sur le Léman ? Prendre un bateau « volant »
03/10/24 Les experts du Léman Les villages lacustres du Léman, quand il n'y avait plus d'eau au lac Entre le 5e et
06/06/24 Les experts du Léman L'eau du Léman, source d'énergie inépuisable ? GéniLac est un projet énergétique développé à Genève depuis 2009