Seaweeds or plants? The lake forests.
We often mistake them with "seaweeds". It exists more than 30 different species of seaweeds and sometimes we discover new types. Those aquatic plants are relatives to terrestrial plants. From time to time, they can be an obstacle for the boaters and give unpleasant feelings to the swimmers. They are required for the lake's life, though. They appear as safe shelters for fish and for many other lakeside animals. They represent a true pantry but they also provide oxygen, clean pollutants. It's time to pay attention to the unloved ones of the lake and to dive into the Leman's forest to discover the underwater drills with Frédéric Soulignac, who is the scientific collaborator at the CIPEL (The International Commission for the Protection of the Waters of Lake Geneva).
Photograph by Frédéric Soulignac, the scientific collaborator at the CIPEL.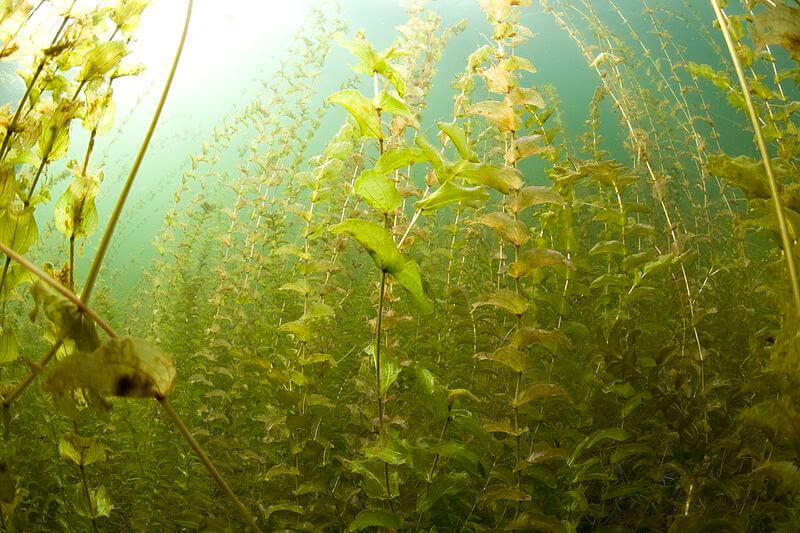 Photograph : Natural Resources Wales
26/03/23 Visite guidée de l'exposition "Ici le lac ressemble à la mer" Gratuit, sur présentation du billet d'entrée PublicTout public Dimanche 26
07/12/23 Les experts du Léman Immersion avec Jacques Piccard, entre science et combat pour la protection du Léman On l'oublie souvent mais
05/10/23 Les experts du Léman La moule quagga a envahi le lac, faut-il s'inquiéter ? Originaire du Dniepr, fleuve qui se jette